Applied in 3 steps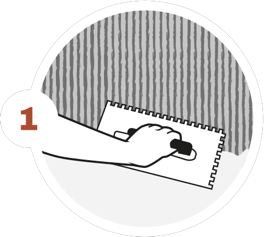 Apply Elabrick Special Adhesive to the (pre-treated) surface.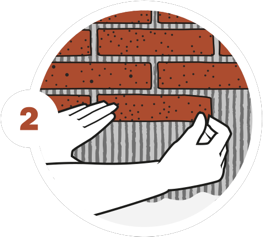 Press Elabrick Brick veneer into the moist adhesive in the desired arrangement.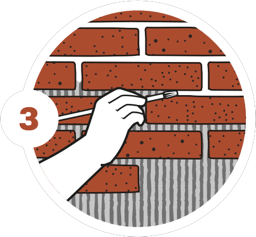 Smooth the seams using a slightly damp brush.
Application in
no time
Elabrick is the smart brick system that allows you to easily create your own atmosphere. The application of the brick veneer on the inner wall or outer wall is quick and easy. Partly due to its low thickness of 3 to 4 mm, almost any solid surface is suitable for the Elabrick Brick Veneer. Specific conditions regarding the surface are stated in the Application Instructions.
It's as simple as that
Elabrick is a very simple, self-applied system. Watch the instructional video and get to work.